:
Nau mai haere mai, Greetings | Tena Koutou | Talofa Lava | Malo e Lelei | Namaste | Ni sa bula | Noaia'e mauri | Fakalofa lahi atu | Kia Orana | Asalam Alykum | Ni Hao | Konnichiwa | An Nyung Ha Sai Yo | Nay Ho | Goeie Môre | Привет
:
We have much to celebrate so far this term. In the interschool dance competition, our troupe of girls were amazing, as was our cross-country team. The middle school students took part in their speech competitions and the junior school shared their abilities through poetry. Many students are making great progress in their reading and writing thanks to our early adoption of the Structured Literacy Approach and our revamped senior school classrooms are closer to being finished.
For new parents
What Is Structured Literacy?
Structured literacy (SL) approaches emphasise highly explicit and systematic teaching of all-important components of literacy. These components include both foundational skills (e.g., decoding, spelling) and higher-level literacy skills (e.g., reading comprehension, written expression).
School Lunches
Healthy lunches and snacks are important for active children. It is important to offer healthy lunch box choices. Tips include fresh fruit, crunchy vegetables and a combination of protein, dairy and carbohydrate foods. Many parents are ensuring their child has well balanced lunch boxes with the nutrients the kids need to sustain their body's well-being and retain energy.
Eating healthy food helps children concentrate and learn. However, healthy eating changes are not always easy to make. As adults, we can try to set a good example with our own lunches. Encourage children to help choose and prepare their own lunch. They might like to make a list of the foods they enjoy. Praise your child when they choose healthy foods for their lunch box.
A complaint we sometimes hear is that a child is not eating their lunch. Find out why they are not eating their lunch.
Some children bring their lunch home with them at the end of the day, which can be frustrating. There may be a variety of reasons why your child does not eat all the food in their lunch box.
The following suggestions may be helpful:
The lunch box style – your child may have an issue with their lunch container. They might prefer a brown paper bag or want the latest fashion in lunch boxes to be like the other kids. It may be difficult for them to open.
Boredom – try to pack a different lunch every day. For younger children, cut the sandwiches in different ways to add interest: for example triangles, squares or strips. You could even use one slice of white and one slice of brown to make a 'zebra' sandwich.
Too dry – if they say the filling is too dry, try leaving a sandwich uncut. Some fillings like dips or peanut butter may stay fresher this way. If your child's appetite seems small, offer smaller servings. For example, half a sandwich might be more appropriate than a whole one.
Fiddly and sticky – make sure the foods are manageable and easy to eat. Fiddly packaging or getting sticky hands may put off some children. Fruit can be made easier to eat. For example, remove orange peel or cut a kiwifruit in half and include a spoon in the lunch box.
Make other meals count – if your child hardly eats anything from their lunch box despite your best efforts, try to at least ensure they have a nutritious breakfast and dinner. Trust that your child will eat when hungry.
Senior Team Planning Days for 2023
The senior team will be offsite for a few days in Week 9. During the planning days, we discuss and plan for major school events, staffing, best practice school wide, goals, targets, and professional development for all staff. During our absence, Mrs. Trish Plowright will be in charge. Mrs Plowright was previously the principal of Elm Park School down the road and Mrs. Margaret Walker will assist her.
Bullying Prevention and Response
Bullying is increasingly seen as a socio-ecological issue – related to interactions between students, and between students and their environment – rather than an issue where individuals are to blame. This means that multiple factors influence the likelihood of bullying, and the most effective way to reduce it is to create a respectful and inclusive school environment.
Every school needs a whole-school approach to addressing bullying. The guidelines for schools notes that rates of student-reported bullying decrease when schools create a "safe, positive, physical and emotional environment".
If staff, students, parents and whānau work together to proactively create and maintain a respectful and inclusive school environment, bullying incidents and the need to respond to these should drop.
Students who attend schools with frequent bullying experience lower rates of achievement than students at similar schools do with less bullying.
Students who experience frequent bullying are more likely to experience symptoms of depression, avoid going to school or attempt suicide.
Our school policy and procedures state:
Bullying usually has four common features:
It is deliberate
It is repeated over a period of time
It is difficult for those being bullied to defend themselves
It is difficult for those who bully to learn new social behaviour
There are three main types of bullying
Physical: hitting, kicking, taking belongings
Verbal: name-calling, teasing, insulting and racist remarks
Indirect: electronic such as social media, spreading nasty stories, excluding from groups
The key areas we continually work on is making sure we are a safe and inclusive school not just in words and ensuring partnership between parents, students and school to work towards solutions.
Bullying is not acceptable on any level and we will act quickly when any instances of bullying is witnessed or brought to our attention. It is important that all students know what bullying is and what to do to stop it, whether it is themselves or another student.
We do not apologise for taking a firm line on bullying as the effects not only affects your child's learning and behaviour but may have negative life-long effects.
Boyd, S and Barwick, H. (2011) Wellbeing at School: Building a safe and caring school climate that deters bullying, (pp.7-9). Retrieved from http://www.wellbeingatschool.org.nz/sites/default/files/wellbeing-at-school-booklet.pdf
BPAG. (2014). Bullying prevention and response: A guide for schools (p.9). Retrieved from www.education.govt.nz/bullyingprevention
Mullis, I. M. (2012). TIMSS 2011 International Results in Mathematics. Boston: TIMSS & PIRLS International Study Centre.
Boyd, S and Barwick, H. (2011). Wellbeing at School: Building a safe and caring school climate that deters bullying, (p.6). Retrieved from http://www.wellbeingatschool.org.nz/sites/default/files/wellbeing-at-school-booklet.pdf
Getting to Know The Staff
This week Mrs. Sue Kandasamy and Mrs. Monique Browne
Mrs. Monique Browne – Deputy Principal
Personal
I originally grew up in Wellington but moved to Auckland at the start of College and have lived here ever since with the exception of 5 years in London. Outside of school, My husband and I are kept busy by our children, Harry who is 8 and Emma who is just about to turn 7. We love to get away as a family, especially spending time outdoors at the beach or on bike rides.
Professional
One of the newer members of the senior leadership team, I moved to Pakuranga Heights mid 2021 from Kohimarama School. I have taught at several schools around Auckland as well as 5 years teaching in a private school in central London – a world of difference from the New Zealand education system! Most of my teaching experience has been with upper primary and intermediate aged students but I have really enjoyed becoming more familiar with the Junior school classrooms over the past year.
Sue Kandasamy – Deputy Principal
Personal
My family and I emigrated to New Zealand from South Africa in June 2001 and we have not for one minute looked back on this decision. Kreasen, my husband is also in education and we have two sons. I worked as a reliever in a few schools around Howick and Pakuranga and in September 2001 I accepted a teaching position here at Pakuranga Heights School and I never left. I am in such a privileged position because I get to meet the children of students I taught here at Pakuranga Heights School. It says a lot about a community and school when ex-students come back to the school in this way.
I love keeping fit and until a few years ago road running was my main form of exercise. I have completed several marathons and ultra marathons over the years and in the last 3 years have been enjoying group fitness at a local gym as the company keeps me motivated to exercise.
Professional
I have been teaching for a total of 37 years with uninterrupted service and I wouldn't want it any other way. I have held many leadership roles both in Secondary and Primary schools but it is here in New Zealand that my desire to study leadership was ignited. Since arriving in New Zealand I have gained a Bachelor of Education Degree, a Postgraduate Diploma in Literacy Education and a Masters Degree in Educational Leadership. I am a lifelong learner, learning everyday from my students and those I lead.
Fintan Kelly
Principal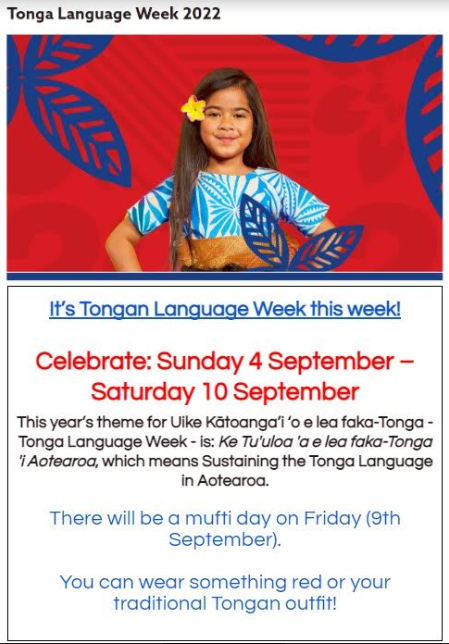 :
A big thanks to all families that contributed a gold coin to our mufti day – we raised a whopping $690 for the cancer society!
:
Here is the link to see the whole circulation:
https://e.at.govt.nz/campaigns/Mailout/viewonline/WYRS6l1FkE-v0AjaizKBbA/wajOiJBsYk2GPQjNjPUNbQ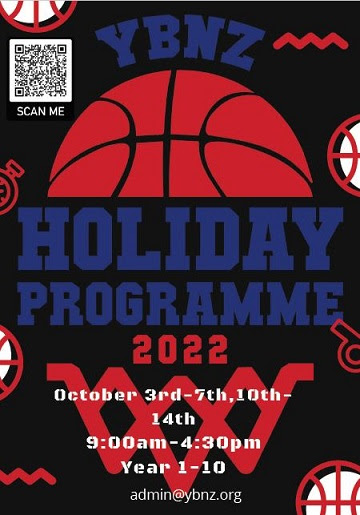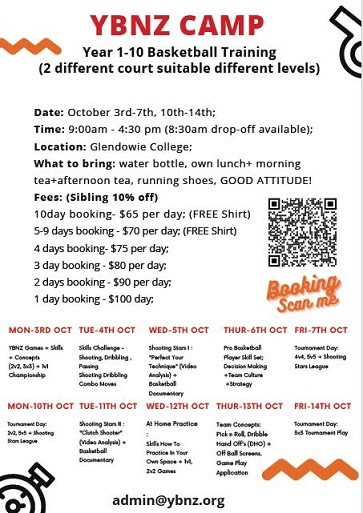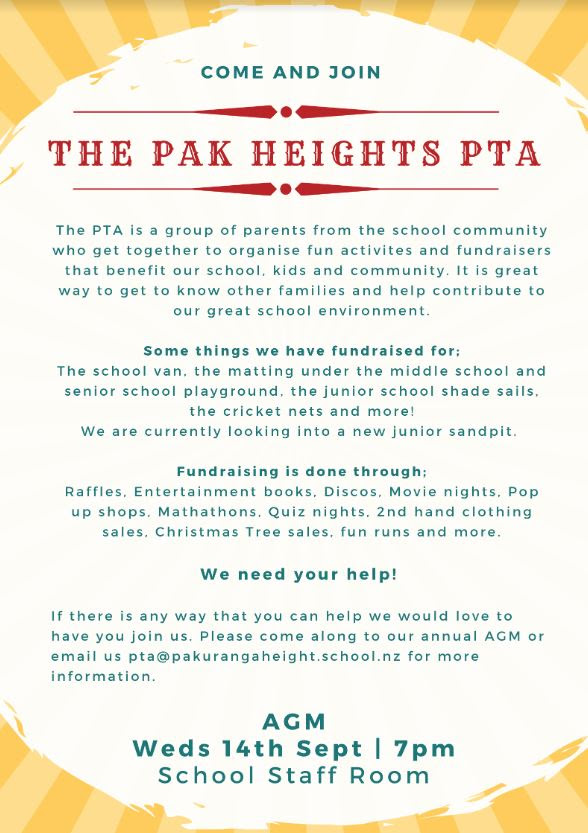 A huge congratulations to Ava Hart – Ava came in the top 5 for Barfoot and Thompson young Writer Competition !!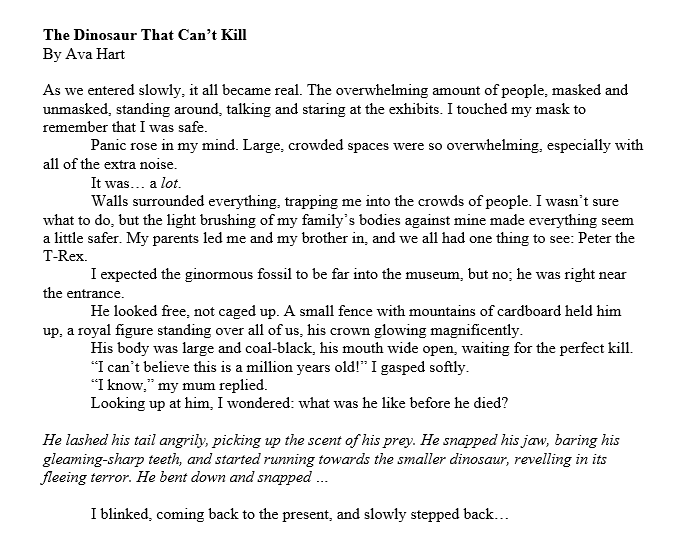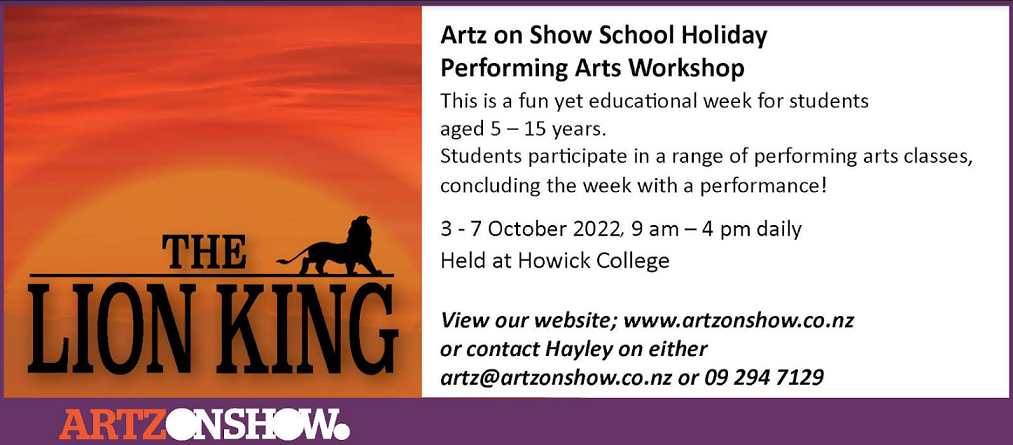 Advertised items are from paid advertisers or non-profit organisations and the content in these advertisements do not necessarily reflect the view of the school nor has the school endorsed their products.