:
Nau mai haere mai, Greetings | Tena Koutou | Talofa Lava | Malo e Lelei | Namaste | Ni sa bula | Noaia'e mauri | Fakalofa lahi atu | Kia Orana | Asalam Alykum | Ni Hao | Konnichiwa | An Nyung Ha Sai Yo | Nay Ho | Goeie Môre | Привет
:
It is wonderful to see all the school activities taking place and having our undercover area especially with our huge number of rainy days. The spirit is which your children have a go on the sports days and school events has been wonderful to see and real credit to you as parents.
This is a very busy time of the year for teachers as they prepare for farewell assemblies, report writing and initial planning for next year so I know the teachers appreciate your continued support both at school and at home.
COVID
We are now seeing the start of another wave of covid at school. We have just been notified Room 10 Mrs Hitchings has tested positive, as have two parents from that class. We encourage mask wearing and if your child has any of the symptoms below, please keep them at home so hopefully we can contain this. Thank you again.
Most common symptoms:
fever
cough
tiredness
loss of taste or smell
Less common symptoms:
sore throat
headache
aches and pains
diarrhoea
a rash on skin, or discolouration of fingers or toes
red or irritated eyes
Serious symptoms:
difficulty breathing or shortness of breath
loss of speech or mobility, or confusion
chest pain
CARDIFF ROAD – Road Crossing and Adult Role Models
Please help us to keep your child safe before and after school by using the crossings. Daily, we see parents calling or walking their children across the road not at the crossings, which is unbelievably dangerous and unnecessary. Staff, parents and students are giving up their time for road patrol to keep everyone safe so please ensure your children use the crossing so they are not putting themselves or others at risk.
In New Zealand, child pedestrian injuries is a leading cause of traffic related child deaths.
An Auckland study provides insight into circumstances of child pedestrian injury
Forty four percent of child pedestrians hospitalised in New Zealand live in the Auckland region. A review by Auckland's Injury Prevention Research Centre (IPRC) of child pedestrian injury incidents found:
Over 75% of children were injured when crossing roads while on their way somewhere (e.g. school, shops, a friend's home). Only 2% were injured while 'playing' in the street. A third (and 40% of school-aged children) were injured on the school journey.
Sixty percent of children injured within 500 metres of their home, 75% within a kilometre.
At nearly 50% of sites, the average speed of traffic travelling over the spot was more than the legal speed limit.
Source: Safekids Decisionmaker Info Series #1: Child Pedestrian Injury in the Auckland Region, 1996
Together we can try and make sure your child is safe crossing roads near our school.
FAREWELL
We farewell Mrs. Kelly Robinson after eight years of teaching her at Pakuranga Heights, Kelly feels it is time for a change now her children have completed their schooling here. We thank Kelly for her passion, dedicated teaching and most importantly making a difference in the lives of the students she has touched. We wish her all the best for her continued teaching career.
We also say farewell to our Learning Assistants Miss. Claire Olifiers and Mrs. Shelly Hays. We thank you for their time at Pakuranga Heights and wish them all the best for the future.
WELCOME
We welcome Mr. Simon Fraser as our new Property Manager. Simon has vast experience with property and machinery so will be a real asset to the team.
SISTER SCHOOL VISIT
Tomorrow we welcome nine, Year 4 students from Kaitoke School, Claris from Great Barrier Island. The school has approximately 50 students. The focus tomorrow is to build relationships so the students can easily connect in the future. The visiting students will share with their buddy classes what life is like on Gt Barrier Island. We hope next year to send some students over to them for the day next year.
MINISTER OF PARLIAMENT VISIT
As our local Minister of Parliament Simeon will be visiting our school for a short visit on Thursday 1st December so we can show him all the continued improvements.
SCHOOL REPORTS AND CLASSESS FOR 2023
School reports sent home on Friday 16 December with notification of your child's classroom and teacher for 2023. We remind all students that the reports are addressed to you as parents and unless they have your permission, they are not to open them.
Optional Parent Interviews
The reports are sent out early to allow time for any parents to meet with their child's teacher should you wish to. Please contact your child's teacher directly or through the school office.
ROOM 18 AND ROOM 19 PROGRESS
We anticipate these will be ready for handover no later than Friday 16th as this will give us time to set up the rooms ready for the start of the school year in 2023.
LAST DAY OF SCHOOL – TUESDAY 20TH DECEMBER
School closes 1 pm on the last day of school. Please arrange for your child/ren to be collected at this time or alternatively, the After School Programme will be available
EVENTS COMING UP
More information will be sent out to the classes or students involved. Information will also be on our school Facebook page.
| | |
| --- | --- |
| Thursday December 1st | Interschool Athletics (weather permitting) |
| Friday December 2nd | Book Parade Day |
| Tuesday and Wednesday December 6th – & 7th | Junior School Trips to Tip-Top |
| Thursday December 8th | Bee Fit Fun Run |
| Friday December 9th | New Parent Session – for families looking to enrol |
| Tuesday December 13th | Junior and Middle School Celebration Assemblies |
| Wednesday December 14th | Student Leaders – Duty Awards |
| Thursday December 15th | School Disco |
| Friday December 16th | School Reports go home |
| Monday December 19th | Year 6 Graduation Assembly |
| Tuesday December 20th | Last Day – School Closes at 1pm |
Stationary 2023 – As we are conscious of the increasing living expenses, we have sourced and obtained some donated stationery to supplement and reduce the cost of stationery packs for next year.
| | |
| --- | --- |
| Year | Stationery Pack |
| Year 1 New Students | 40.00 |
| Year 1 Returning Students | 35.00 |
| Year 2 | 40.00 |
| Middle school – Year 3 and Year 4 | 40.00 |
| Senior school – Year 5 and Year 6 | 33.00 |
We have a lot of clothes and hats in the lost property – please check the lost property (next to the Learning Support Room) – unclaimed items will be washed and on sold in the new year.
Term Dates 2023
Term 1: Tue 7 Feb – Thu 6 Apr
Term 2: Mon 24 Apr – Fri 30 Jun
Term 3: Mon 17 Jul – Fri 22 Sep
Term 4: Mon 9 Oct – Wed 20 Dec
School Office Hours are as follows before school resumes:
Monday 23rd January – Wednesday 25th January 8.00am – 12.00pm
Thursday 26th January – Friday 27th January 12.00pm – 4.00pm
Tuesday 31st January – Friday 3rd February 9am – 12pm
The uniform shop will be open during the summer break on these dates:
Monday, 23 January – Wednesday, 25 January 2023 – from 8:00am to 10:00am
Thursday, 26 January & Friday, 27 January 2023 2.00pm to 4:00pm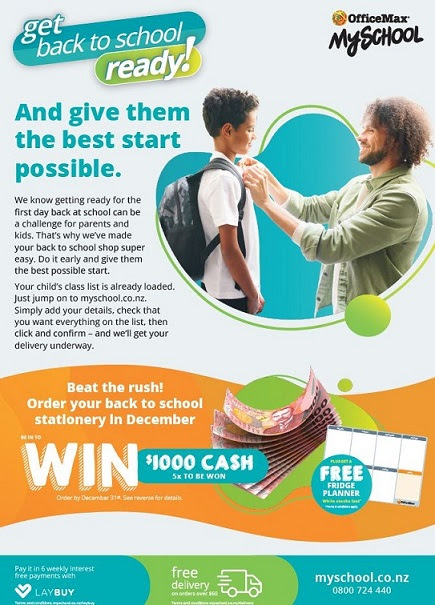 Hi Pakuranga Heights families!
My name is Gabriel Hernandez, and I am the head tennis coach at Koru tennis club. Our club is located only a 1 min drive or 10mins walk from your kids' school.
Some of the children in Y1 and Y2 at your school had the chance to have some taster tennis sessions for the past 4 weeks and I hope they enjoyed their time with our senior coach Camila, who was in charge of running these, also with the help from the teachers of each class.
If you're interested in having your child/ren signing up for weekly group coaching, our tennis club offers coaching for kids of all ages and levels (starting from 5 y/o up to competitive level and also adults!).
If you can't wait until next term, and want your kids to do something during the school holidays, we'll also be running a holiday program in December and January as well. For this we combine not just tennis but also a variety of sports throughout the morning (half days camps). See dates below.
Monday 19th to Thursday 22nd December
Monday 23rd to Friday 27th January
Feel free to flick me an email to inquire or sign-up for kid/s for any of our activities, either during the school holidays and/or term 1.
Thanks,
Gabriel Hernandez – Head Coach, Sunnyhills Tennis Club & Koru Tennis Club
0210 259 9086
Disco – Kindo pre sales can be purchased up until the end of day on December 14th.
BEE FIT SCHOOL RUN
The school run will be on December 8th. The PTA will be selling lemonade ice blocks at the end of the day for school pick up. We will have 3 stands by all the entrances. The ice blocks will be $2. Please bring some coins.
Volunteers needed to help man the stands. (Set up at 2:45pm finish at 3:15pm)
If you can help please email pta@pakurangaheights.school.nz
DISCO
Parent helpers, we need YOU!
The PHS Term 4 disco will be taking place on Thursday 15th December.
Junior School Disco
3.00pm – 4.15pm (pre-schoolers welcome)
Middle & Senior School Disco
4.30pm – 6.00pm
PTA staff have been working hard behind the scenes to make this an unforgettable one for the kids but we need your help to make it happen.
Every little bit helps! We are looking for parents to help us with the following –
Setup during school hours on disco day
Selling food & drinks (Junior & Senior)
Showing off your BBQ skills (Junior & Senior)
Helping to tidy and pack up at the end
If you think you might be able to help – even for half an hour – please email Ellen at ellen_w_@hotmail.com.
Many thanks in advance.
ENTERTAINMENT BOOK
Every school parent and donor who buys an Entertainment Membership through our school's fundraising page from today to 6pm on Tuesday 29th November will get our Buy 1 Get 1 FREE offer.

You can gift the second membership to a friend for Christmas, or share it with your family, or simply redeem the offers on the Membership and keep double the savings for yourselves !
https://subscribe.entertainmentnz.com/fundraiser/947r91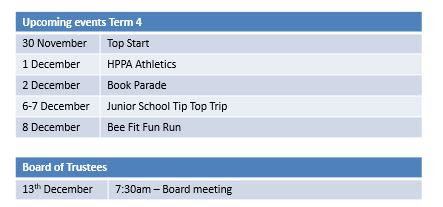 :
BOOK PARADE – Friday, 2nd December 2022
We are pleased to be able to celebrate reading with the return of the book parade on Friday 2nd December. We ask that children come dressed as their favourite book character. Parents, caregivers and extended family are welcome to come and watch.
The intention is to have a full school parade under the Cloud starting at 9:15am. Significant rain may require a change to this plan and any changes of schedule will be sent out via Signmee and Facebook in the morning if required.
Please assist your child in organising a book character costume for the parade. The class competition will be judged by the teachers who will be looking for creative and imaginative costumes. The idea is not to hire or buy new costumes rather be creative with whatever you have already or can create.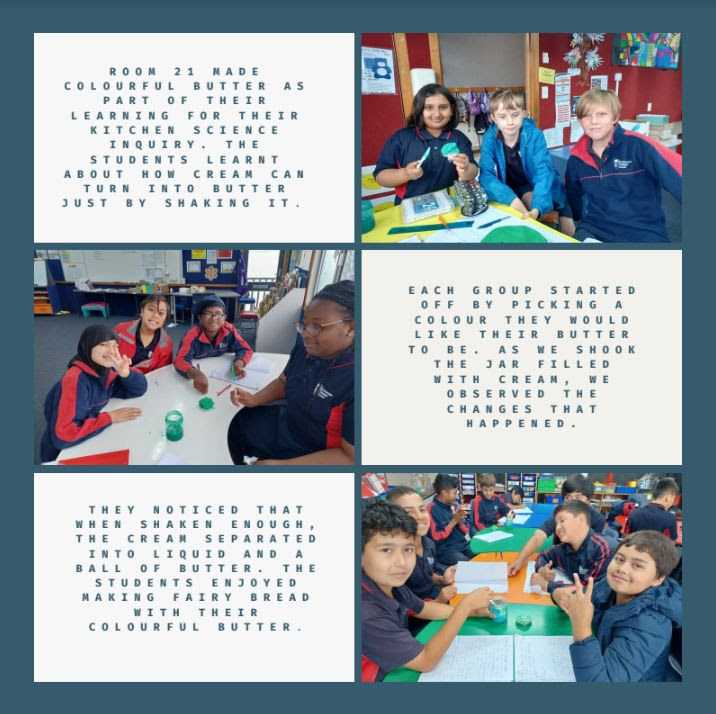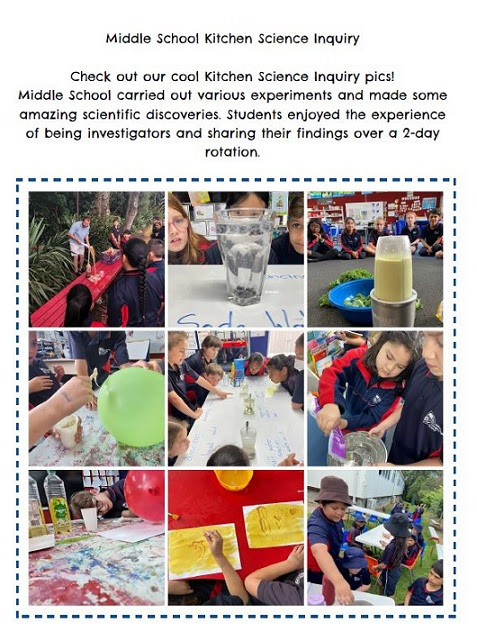 Advertised items are from paid advertisers or non-profit organisations and the content in these advertisements do not necessarily reflect the view of the school nor has the school endorsed their products.