Nau mai haere mai, Greetings | Tena Koutou | Talofa Lava | Malo e Lelei | Namaste | Ni sa bula | Noaia'e mauri | Fakalofa lahi atu | Kia Orana | Asalam Alykum | Ni Hao | Konnichiwa | An Nyung Ha Sai Yo | Nay Ho | Goeie Môre | Привет
:
A warm welcome to our new families. It has been great to see some sun recently after a difficult summer for many across the North Island. Thank you for your support in helping the PTA raising a $1000 to give Red Cross in order to support the Hawkes Bay region.
Apologies for the Confusion
Apologies regarding the closing then not closing early confusion on Friday. The teachers union initially informed us that all members were entitled to attend a meeting offsite. This meant we would not have enough staff to supervise all the children.
The teachers union decided that due to the Auckland's State of Emergency that a school could hold a meeting onsite. The messages coming from the union were confusing so hence the delay until we could get some clarity.
We have no control over what the union organises, but I have let them know that they have put unnecessary stress on our school and parent community by the late notice and confusing messages.
Probable School Strike Day – School Closed
Last week primary teachers and principals have voted no to offer from the Government. Voting whether to strike is currently underway and if mandated by the union will go ahead on Thursday March 16, 2023- next week. This is the same day as the Secondary Teachers are also striking.
Some reasons why we are striking?
Chronic under resourcing of primary school principals. The facts.
Fact 1 –
Government was told to improve conditions for principals. The Tomorrow's Schools Review told government in 2019 that more needed to be done to develop and support leaders. They said the role of principals/tumuaki is extremely demanding, and principals/tumuaki can find themselves spending too much time and energy on matters not directly related to the core business of teaching and learning.
Fact 2 –
Primary school staffing entitlements are 30% lower than secondary.
The Review also clearly showed how similarly sized primary and secondary schools don't receive the same staffing entitlements. They challenged the current model which assumes that the staffing, and particularly the staffing for educational leadership, required in primary schools is considerably less than that required in a similarly sized secondary schools. They recommended change.
There is significant disparity between secondary and primary teachers' pay and conditions.
The New Zealand Education Institute Te Riu Roa stated the current pay offer did not meet the rising cost of living, nor did it bring solutions for reducing classroom ratios and getting funding for learning support.
School Picnic – Book the Date – Note date change due to impending strike
When: Wednesday March 15th
Time: 4 pm until 7 pm
Who: Everyone connected to the school community is welcome
Food: You can bring along your own food refreshments or buy a sausage and drink from the PTA stand.
Cost: Free including bouncy castles unless you choose to buy a sausage or drink
Optional activities will include fun game for the families, bouncy castles and tug of war etc. or you can just relax.
We will have the 50ft Dual Obstacle Bouncy Castle and the 22ft Slide Bouncy Castle plus one for the younger children.
Attendance and lateness our focus – Why is Attendance Important?
Attendance is a big issue post Covid-19 and we are working with the Government to improve across the Education Sector
Research shows that regular attendance has a big impact; the more often children attend school, the better they do at school; the happier they are; and the better they are set up for life.
It all adds up. If a child misses one week of school each term they will have missed a whole year of schooling by the time they are 16.
Here are some ideas from the Education Review Office to support your child's attendance.
We found that what you do can have a big impact on your child's attendance.
Parents who are comfortable with their child missing a week or more of school per term are more than twice as likely to have a child who doesn't regularly attend school. It is never too early to start.
When children miss some school early on, it can lead to missing more later on too.
When your child is at primary school, your input is even more important. You can help set up good habits that will last for the whole time they are at school.
Below are some things that you can do which help.
It is your responsibility to get your child to school – if transport is hard for you, talk to your school. There may be support available in your area.
Talk to your child about how school is important for their future, and how it is important to go every day. Be positive about school!
Make sure your child knows that you care if they are going to school.
Only take your child out of school when there is a good reason, like if they are sick.
Have a consistent morning routine, not too rushed.
Help your child prepare for school, like making sure they have done their homework the night before.
Attendance: Getting Back to School. A guide for parents and whānau. (Education Review Office)
Access to School Grounds After Hours
Last year we had some issues with older students after hours who are not from our school. The issues are around inappropriate music, bad language and general attitude.
There is a misinformed belief that schools are public property therefore anyone can access them anytime, this is incorrect as schools are deemed private property and come under the bylaws of the School Board of Trustees.
If you see any inappropriate, behavior please inform us straight away. Only older students who have siblings at this school may enter in order to pick up their brother or sister as long as they respect our school, staff, students and community.
Clearway Signs on Udys Road Reminder
Many of you may recall before we had the clearway signs on Udys Road that the traffic came to a gridlock. The clearway between 8.30 am and 9.30 am and 2.30 pm until 3.30 pm has been very successful. This helped with not only traffic flow but also the safety of all students and families.
Just a reminder that parking on the curb in these areas is unsafe and illegal. The council do issue parking tickets regularly.
Swimming Lessons
We are very fortunate to have access to free swimming lessons and transport to the pools. The children are in ability groups and each group benefits from having their own swim coach. It is important all children learn the basics of surviving in and on water especially since NZ is an island surrounded by water.
Reporting to Parents
Thank you if you were able to attend the parent partnership meetings, we had an excellent turnout, 87% of families attended in person, virtually or connected by phone.
At Pakuranga Heights School, we acknowledge that encouragement and support from parents, whanau and carers are important elements in the learning process.
This partnership is the foundation of our vision 'Reaching new heights together'.
Sister Schools
This term we have sent a boxes of reading books, stationary and some sports equipment to each of the three schools on Gt Barrier. Many of their families were adversely affect by the last cyclone. We hope to have some students visit the island next term as part of this sister school relationship.
Student Leadership Trip
Our student leaders will be travelling by plane to Wellington for one day, Tuesday 4th April. This trip is designed to give House Captains an opportunity to see leadership in action and develop an understanding of how groups of people work together to lead effectively. In the lead up to the trip, House Captains will learn how Parliament works, including the process for new laws.
During the tour the students will visit:
The House of Representatives (debating chamber)
The Legislative Council Chamber
A select committee room
The Theatrette (Press conference room)
The Parliamentary Library
Te Papa Museum and a ride on the Cable Car
The students will also get to meet a Member of Parliament. An exciting opportunity for our student leaders.
School and Community Events Coming Up
Friday 10 March – Full school assembly all welcome under the shade area
Wednesday 15 March – School Picnic from 4 pm until 7 pm.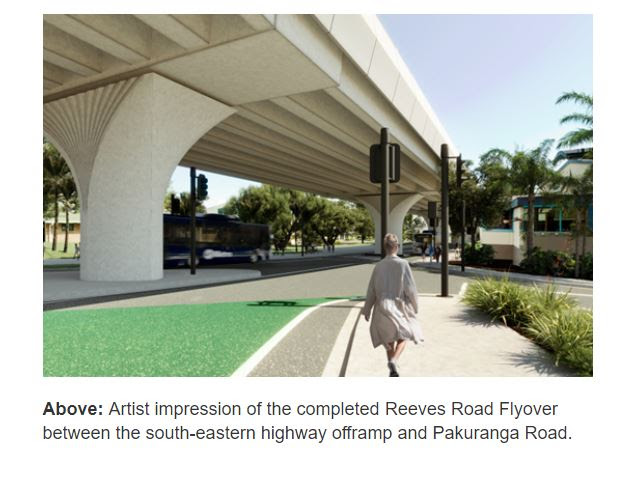 :
Are you and your whānau protected from measles?
With people travelling overseas again, there's a risk that someone with measles could unknowingly bring the disease back to Aotearoa.
Measles spreads easily and quickly, usually between people who are unimmunised or only partially immunised. It can be serious and life threatening. In the 2019 measles outbreak in Aotearoa more than 30% of the people infected had to be admitted to hospital.
The best protection against measles is the free MMR vaccine. It will protect you and your whānau, and prevent the virus from spreading.
You will be protected against measles if you:
• had 2 doses of the MMR vaccine
• had measles before
• were born before 1 Jan 1969.
If you're unsure if you or your tamariki have had any or both doses of the MMR vaccine, check by calling your GP or hauora provider. Alternatively, check your Plunket Well Child Tamariki Ora book. If you're still not sure, be safe and get immunised – there are no safety concerns with having an extra dose. MMR vaccines are free at your local health provider and many pharmacies.
As measles still occurs in many countries, if you're travelling overseas these holidays it's especially important to be immunised to prevent the risk of being unknowingly infected and causing an outbreak in Aotearoa on your return.
More information about the measles vaccination can be found here:
Measles vaccination – Ministry of Health

:
Discounted Tickets! Pakuranga Heights have been given some discounted tickets for this year's Central East Auckland Weetbix Kids TRYathlon. – $5 per entry – numbers are limited! First in first served!
The Tryathlon is held at Point England Reserve on Sunday 26th March at 9am.
Discount code (below) can be applied at the checkout when registering online.
23FDTEA7JSH
This is a super fun event and is open to kids of all sporting abilities with a focus on a fun day out for the family. Participants get to swim and run OR swim, cycle and run their way around age appropriate courses, either as an individual or as part of a team of two. Pakuranga Heights School will have a gazebo set up at the event in the dedicated Schools area and we will try to have the barbeque there again!
The 'Splash n Dash' is for 6 year olds and they complete a 50m swim followed by a 1500m run before crossing the finish line to receive their champion's medal'.
Kids need to be 7 years old to enter the three part 'TRYathlon' and they complete a swim, a cycle and a run before they too cross the finish line to receive their champion's medal'.

When you register online be sure to link to our school group 'Pakuranga Heights School'. By entering a school group there are opportunities to win prizes and receive an official TRYathlon photo.
Every participant who enters the Sanitarium Weet-Bix Kids TRYathlon receives:
● A Weet-Bix Kids TRYathlon medal.
● A downloadable certificate of achievement.
● An official Weet-Bix Kids TRYathlon t-shirt, drawstring kit bag & swim cap.
● Complimentary breakfast from the Weet-Bix Breakfast Tent.
● PLUS, the chance to WIN awesome spot prizes and meet their sporting heroes
For more information see tryathlon.co.nz – or talk to Amanda Winter
To get started registering, the link is: https://www.registernow.com.au/secure/Register.aspx?E=48058&G=163812

The next PTA meeting is coming up on Wednesday 22 March.
The meeting is held at 7pm in the staffroom (follow the ramp to the left of room 5 level 1)
All parents/ caregivers are welcome to come along.
If you would like further information or a copy of the agenda prior to the meeting- please email Pta@pakurangaheights.school.nz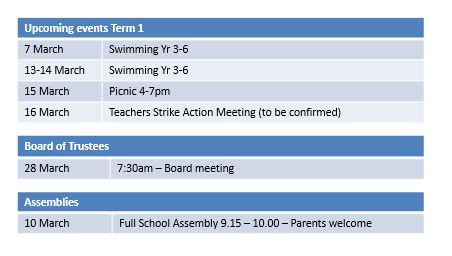 :
Meet the Kea House Captains
Hi I'm Natalia and I am one of your Kea House Captains for 2023, I am also the Head Girl this year. I am 10 years old. I have 2 sisters and 1 dog called Edde. I play soccer and love to spend time outside. Last year I competed in the inter school cross country and soccer. I hope this is a fun year for everyone.
Hi, my name is Piper and I'm one of your Kea House Captains for 2023. I am 10 years old with two sisters and two parents. I have 1 dog, 2 cats and my older sister has 2 fish. My favourite colour is purple and my favourite animal is a corgi. My big sister also came to PHS and had a great time. I have been at this school since I was 5 years old.
Hello, my name is Adil and I'm one of the Kea House Captains for 2023. I'm 10 years old and I love my family. I like to read, make videos and learn about planes. My best personal traits are that I am enthusiastic, respectful and honest. I believe when you spread kindness to others it has a way of coming back to you.

Room 4 has been learning about characters from stories. Here are some characters we read about in "I'm the King of the Mountain" by Joy Cowley. We thought about how the characters might be feeling. Check out the amazing characters that some of our talented students drew.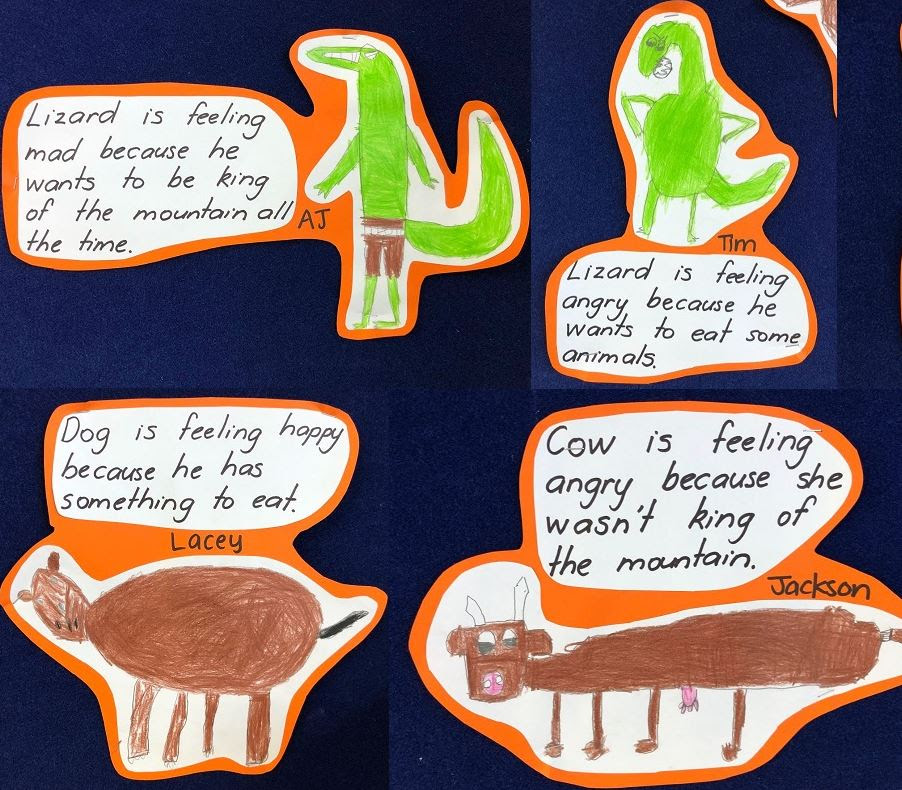 The Best Part of Me – By Room 3